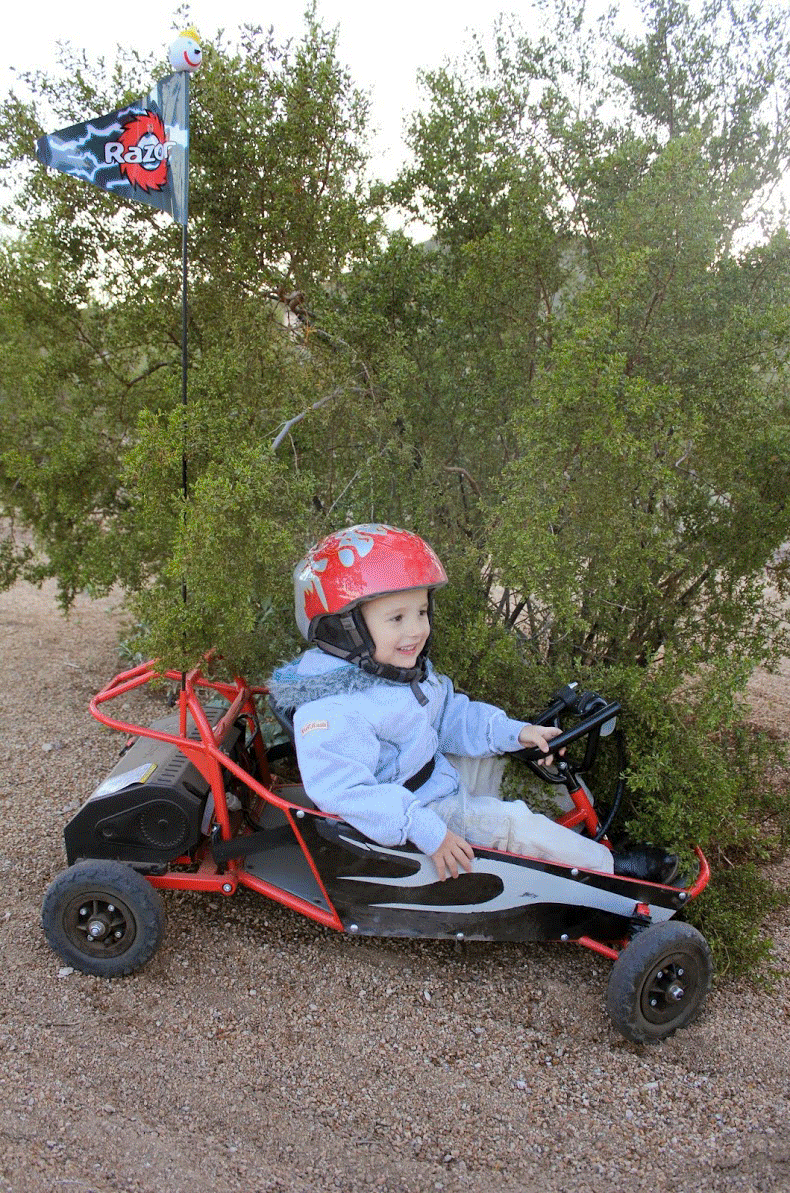 GAS POWERED RIDE ON TOYS:
Always seeking adventure, our family is continuously on the hunt for a new ride on thrill. We've recently moved on from our 36 Volt Dirt Bikes by Razor to Gas Powered Bikes. We also enjoy Sand Rails, Dune Buggies and Motorized Quads. We didn't buy big name brands at first. We started off with some of the less expensive imports and gradually learned what size and power worked best for each of us. Currently I ride a 2 Stroke 200 KTM, my husband has a 250 KTM. Our daughter has a 120 Kawasaki and our son now has the 90cc Yahama, he recently moved up from a 50cc KTM.
Jump Right to What Interests You!