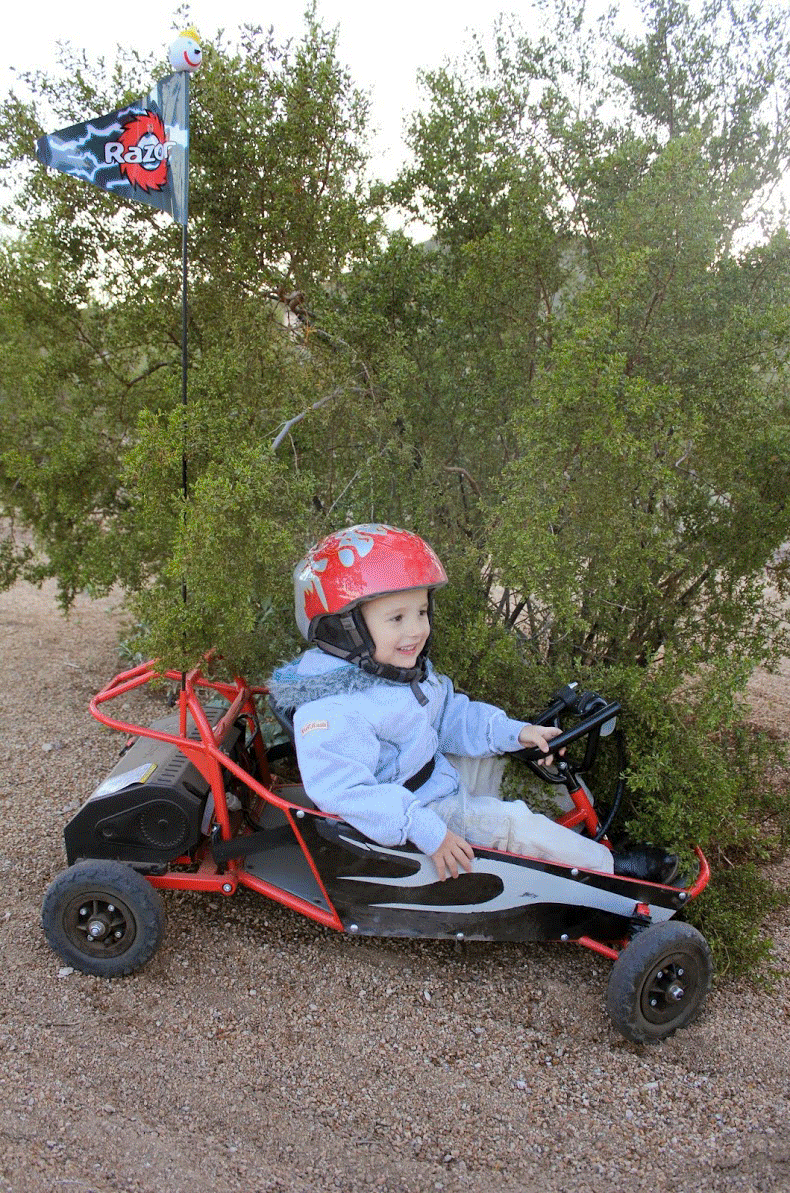 Jump Right to What Interests You!
BATTERY OPERATED RIDE ON TOYS:
We have since moved on but it sure was fun while it lasted!
My kids are now 10 & 11 years old and we've moved on to gas powered ride ons like 90cc dirt bikes, wave-runners & rails but before that we enjoyed the entire range of battery operated ride on toys. Our favorites were our Easy Drive Choo Choo Train by Peg Perego, several 6 & 12 volt quads, various 12 volt cars and motorcycles, our 24V Razor Dune Buggies & our 36V Razor Dirt Bikes & Scooters.